Wyncot Boarding Cattery
Hastingleigh, Ashford, Kent TN25 5HE
Phone on 01233 750323
please mention you found us on BoardingCatteries.org

Wyncotkennels.com

| | 2015: | 2014: |
| --- | --- | --- |
| Pagehits: | 1843 | 131 |
| Website clicks: | 450 | 0 |
Welcome to Wyncot Boarding Cattery

Hastingleigh, Ashford, Kent TN25 5HE
Wyncot Boarding Cattery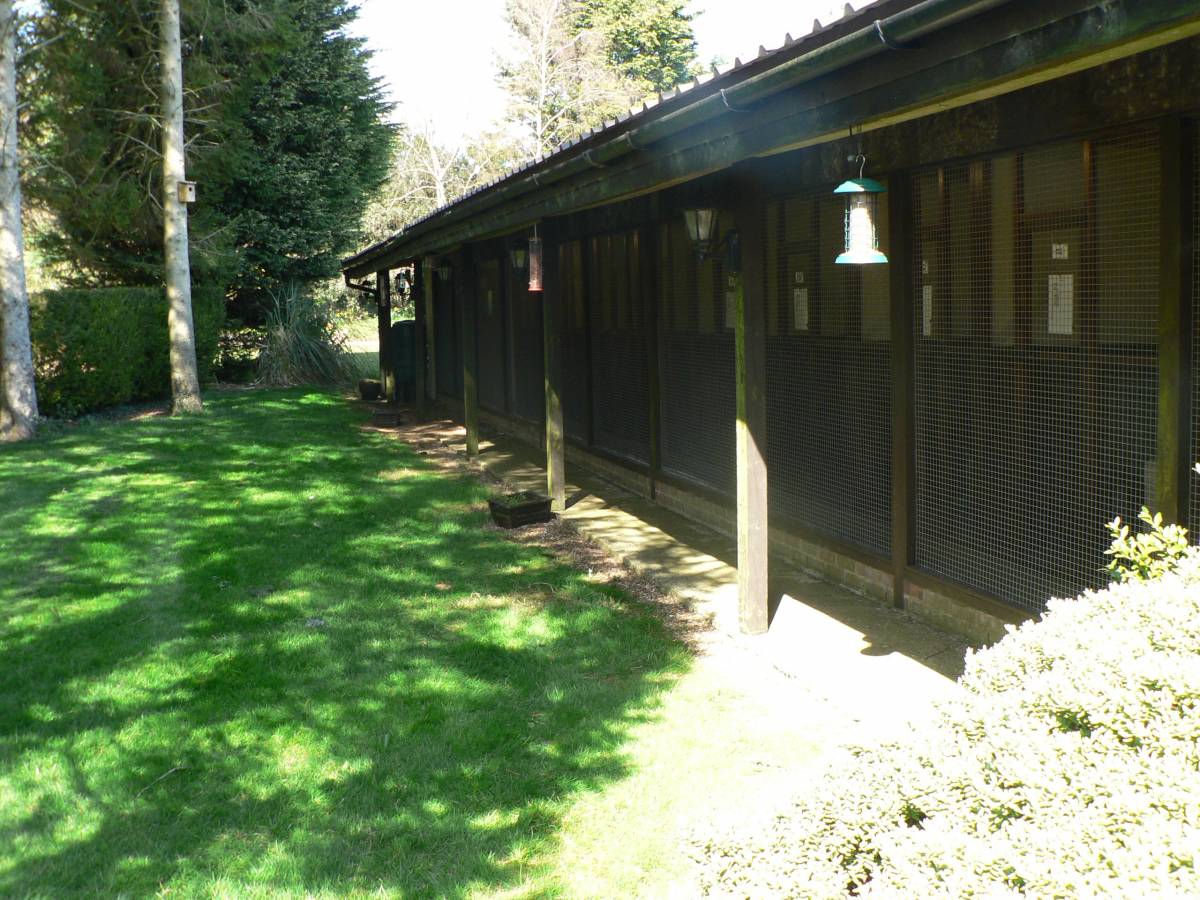 cattery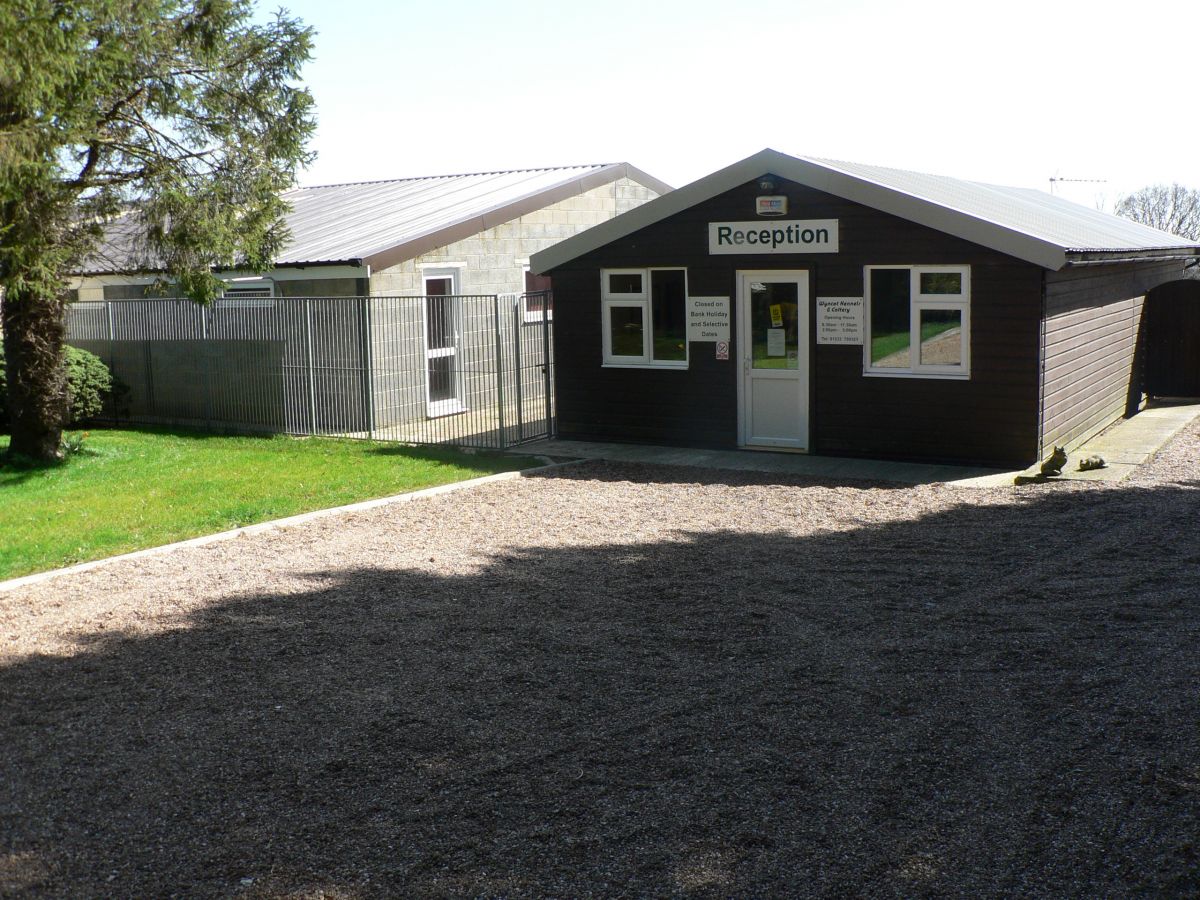 Welcome to Wyncot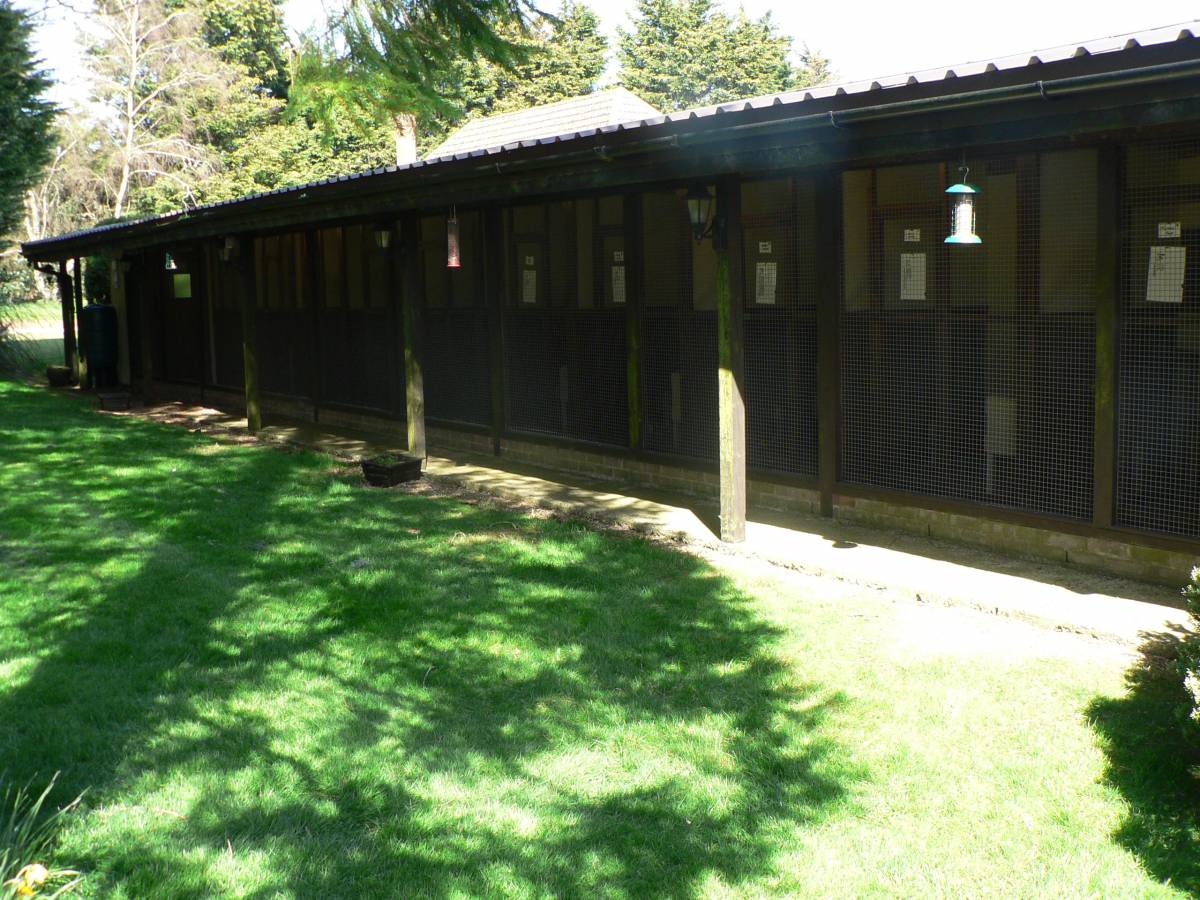 cattery front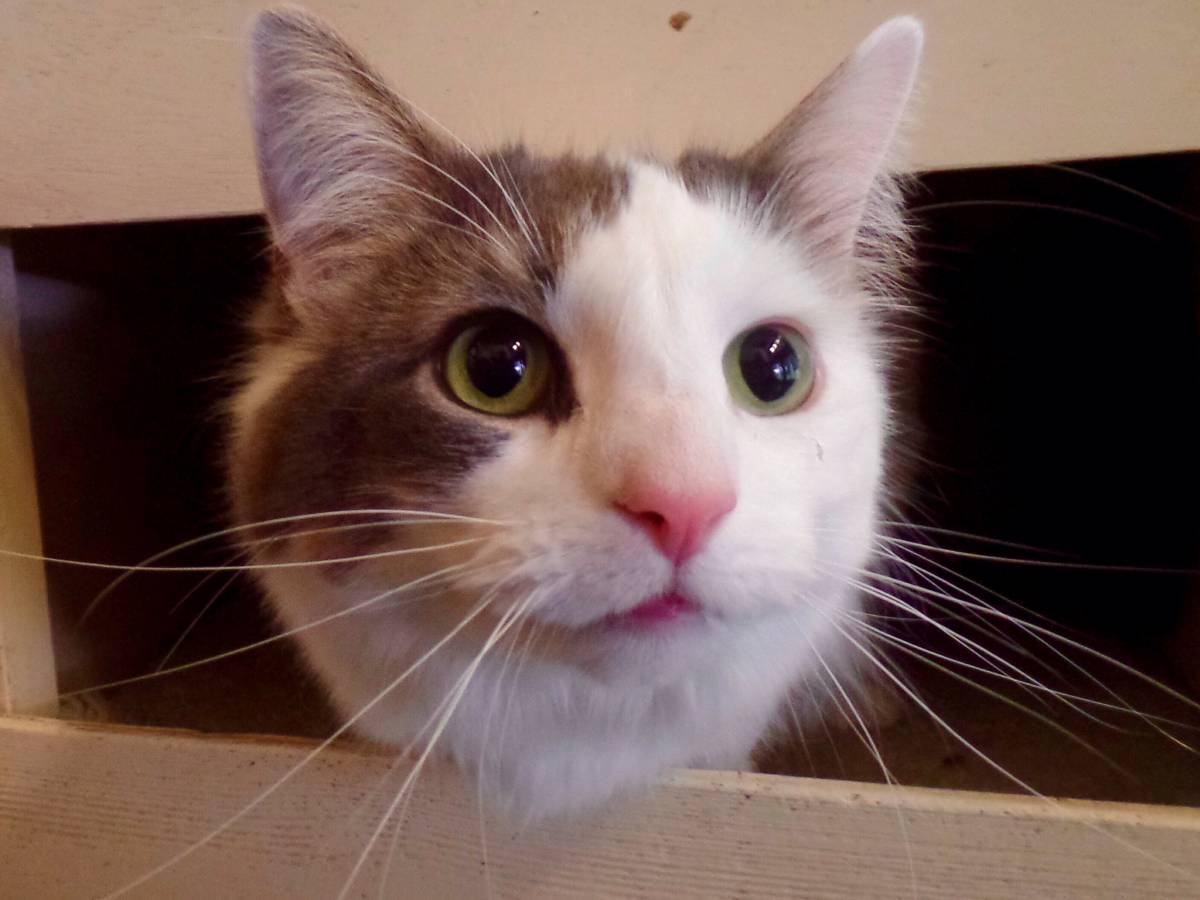 Happy cat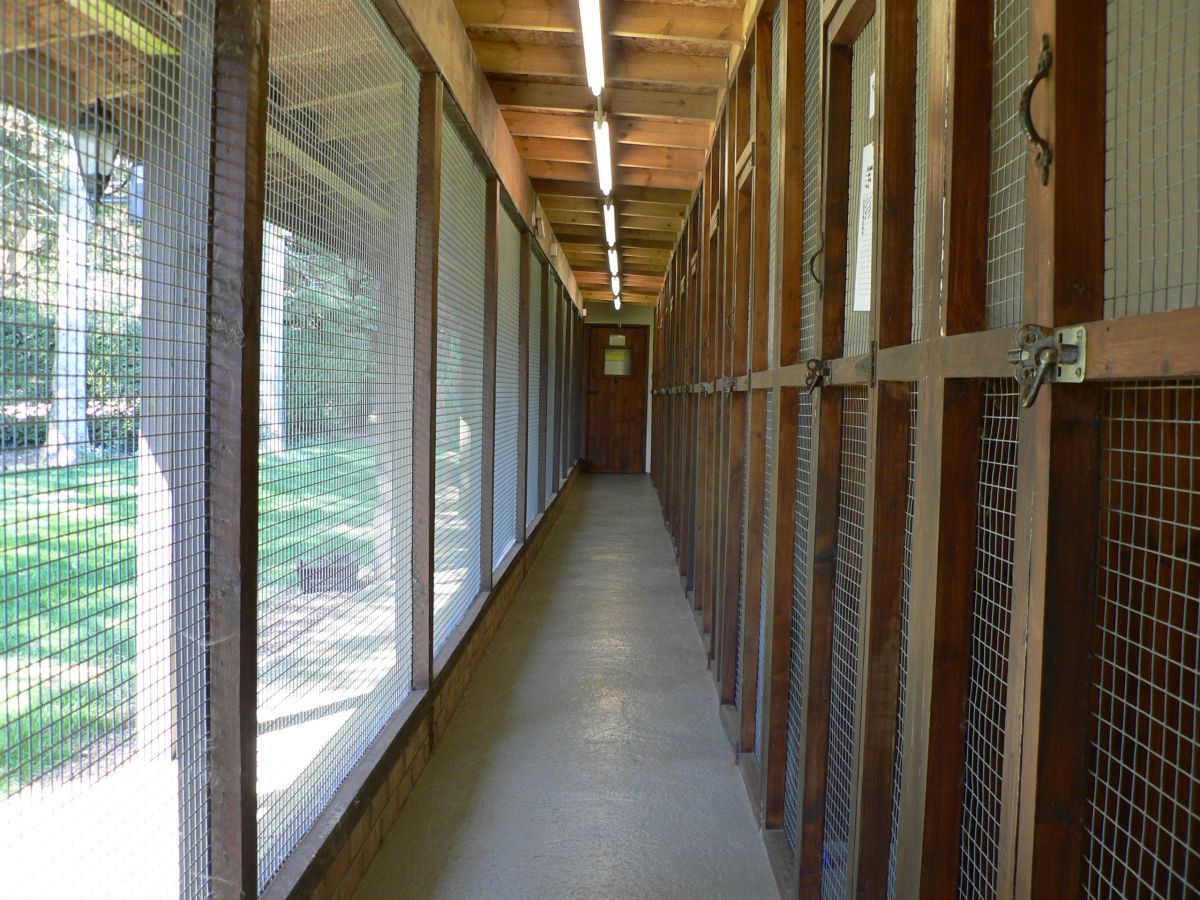 corridor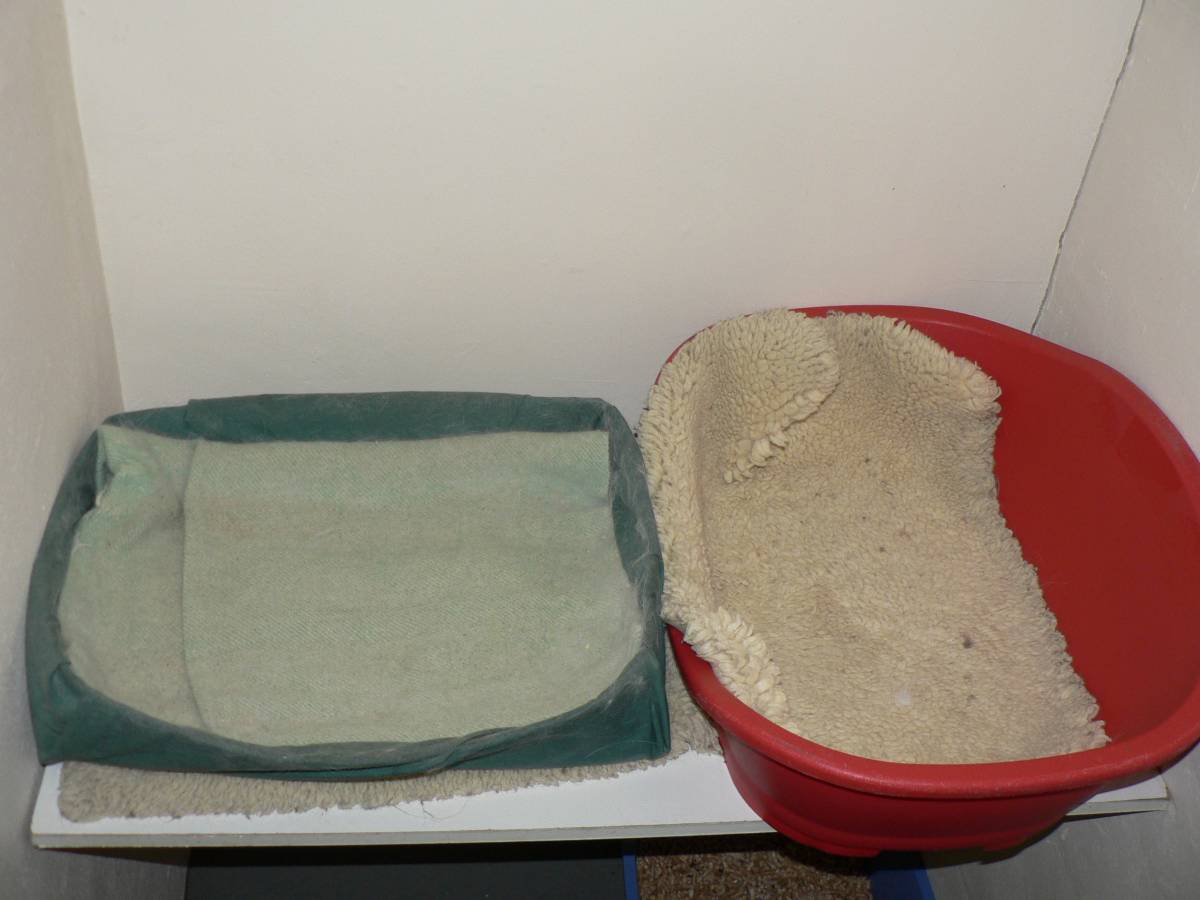 sleepy time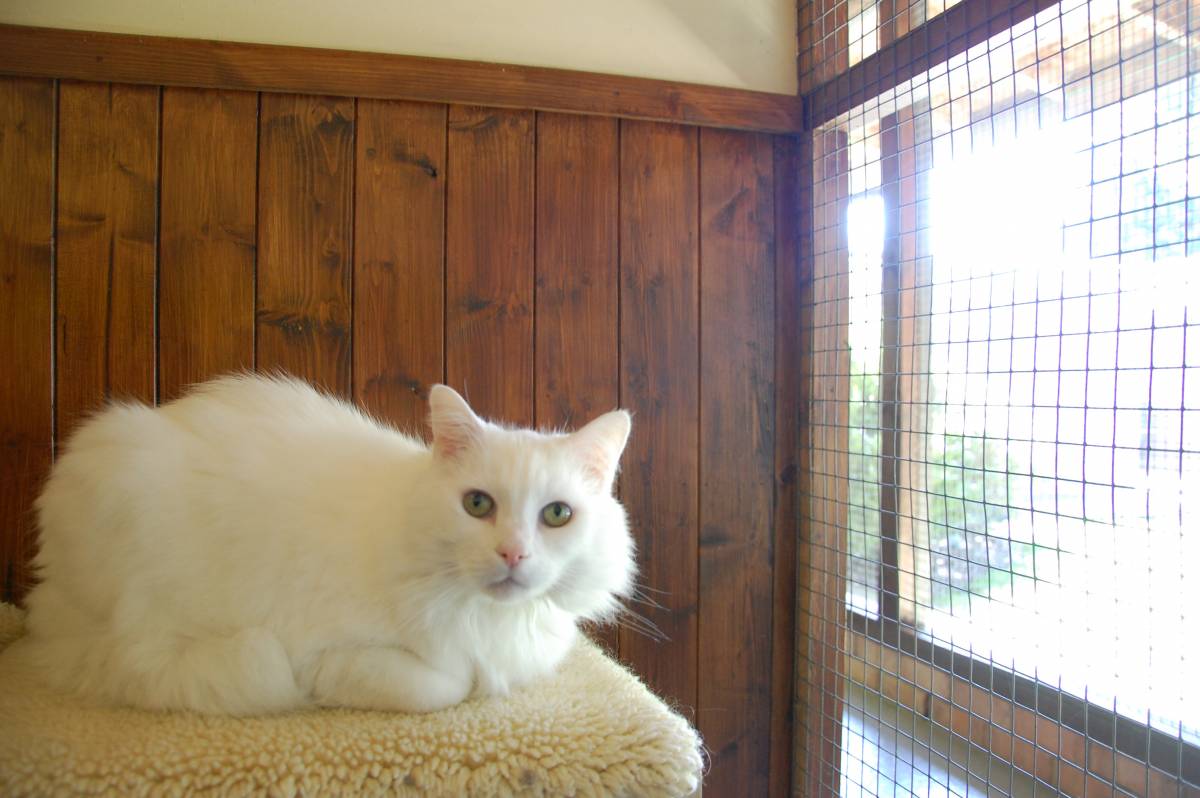 run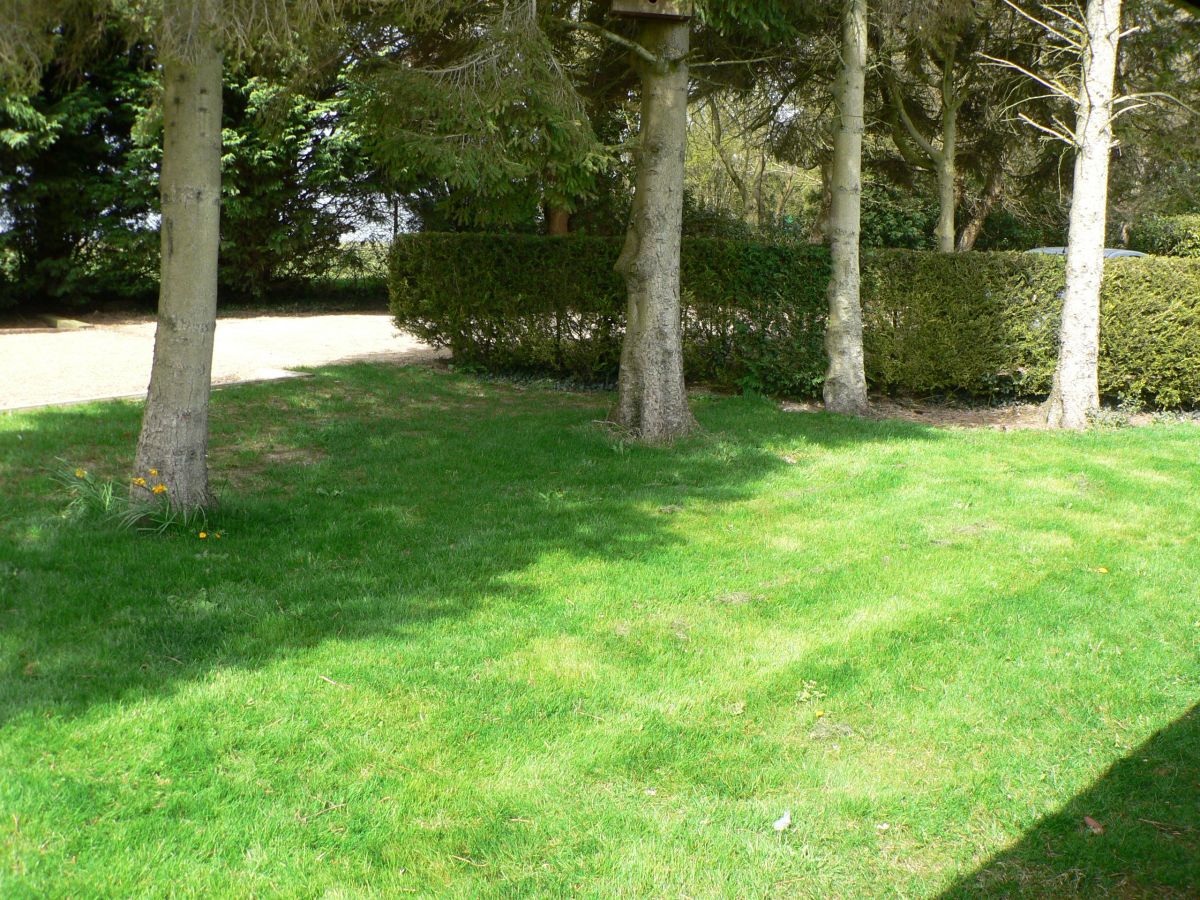 cattery overlooking the front garden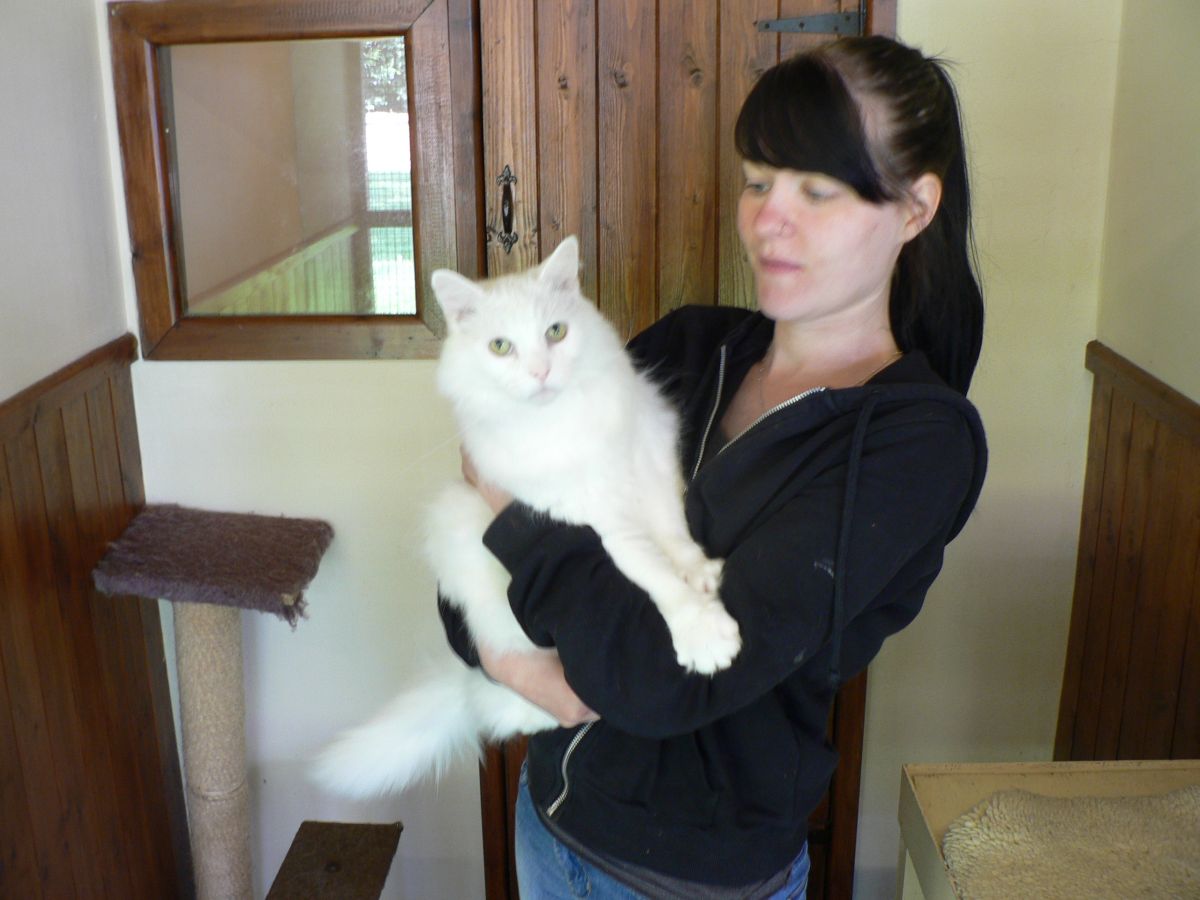 kittys having cuddles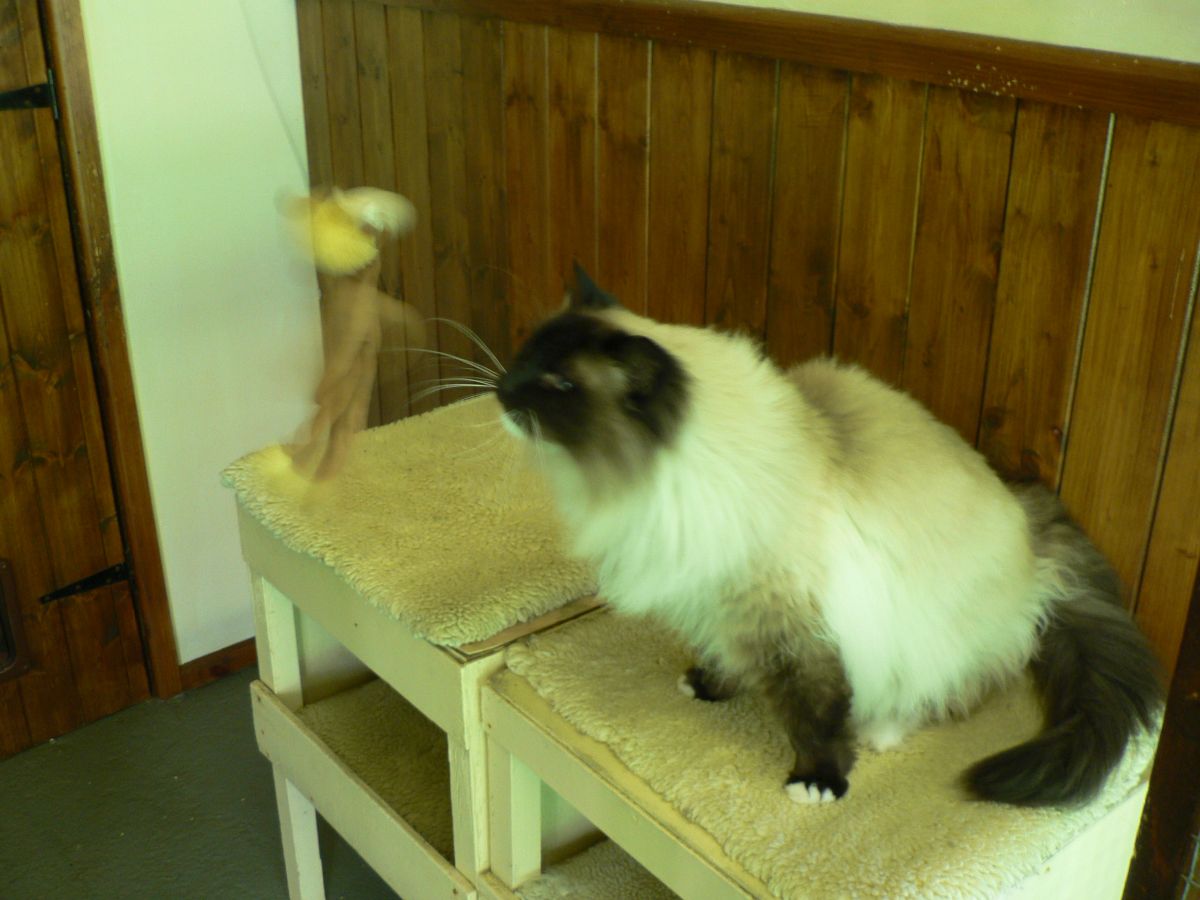 Enjoying a game with the 'fishing rod'
About Us




The Wyncot Cattery is a bespoke design and purpose built facility located in the front garden of our home adjacent to the house. As all cat owners know - and we at Wyncot are cat owners ourselves - our feline pets are discerning and shrewd customers who think only the best will do (and rightly so, we think), so when considering the layout for the cattery the feline guest viewpoint was paramount.

---

Opening Hours & Visiting

8.30 - 11.30 & 14.00 - 17.00

Seven days a week Closed bank holidays

see website for more details

---

Staff & Knowledge

We have 4.0 full-time cattery staff.

Our staff ratio is:

1 Staff : 3 cat units

All our staff have a passion for caring for animals and have years of experience in the field, and in addition all our staff are educated to degree level.

---
Cattery Services
We have

12 Cat units


Our cattery was built in 2004 and licensed for up to 55 cats (maximum).

We're proud to say we have a maximum of 12 units in any one building.
(The ideal is a maximum of 20 units in a building, as the less cats, the calmer & less stressful it is for them)

---

Safety, Security & Protection

Our units are Semi-outdoor and Mixed walk-in/penthouse style, built from:

Brick/block/stone:

UPVC:

Timber:

Metal:

Safety Corridor

Our saftey corridor encloses the entire cattery to keep your little one safe and secure while holidaying with us.

Safety, Security & Stress Reduction

Units have Full height walls: , Full height doors: solid barrier, escape-proof ceilings: .

Units used ONLY for cats from the same family, and NEVER SHARED with cats from other households:

Are other cats obscured from view (they cannot directly see into adjacent units):

Hygiene, Disease & Injury Prevention

Sneeze barriers (disease & stress prevention):

Services

We also have a pet taxi service in our air conditioned VW Combi van, please call for a quote.

Pet Grooming is also a service we offer, please call for further info

| Services for Cats: | | Other Services: | |
| --- | --- | --- | --- |
| Collect & Return: | | Pet Supplies: | |
| Professional Grooming: | | Kennels (Dog Boarding): | |
| Webcam Service: | | Small Animals Boarding: | |
| Sends updates while you're away: | | Stables: | |
Cat Accommodation
Sleep Areas

Sleep areas have

Heat lamp

heating

Is there heating in EVERY unit:

Through the cat flap and your inside a cosy warm area raised of the floor with blankets, beds and a window to watch the wildlife outside but stay nice and warm.

---

Exercise Runs

Attached runs: Covered runs:

24/7 hr access between sleep & run via a cat door:

Overlooking the garden the exercise run has plenty to keep kittys amused, with scratching posts and two fleecey blanket cubby holes for thoese that like a little privacy and a snooze or playing with an assortment of toys and of course the staff.

---

Unit Sizes Available

Undersized:
ALL units have sleep areas of:
at least 3x3ft x 6ft high
AND...
ALL units have attached runs of:
at least 6ft long & 6ft high
At least 4 x 4ft x 6ft high:
At least 5 x 4ft x 6ft high:
At least 6 x 4ft x 6ft high:
Bigger:

---

Views from the Cat Units




Bird feeders directly outside the cat units:

We're proud to say we provide plenty of fresh air & a direct view of nature and the outdoors directly from our cat pens.
(This is essential for the cats' stimulation and interest, they need everchanging and fascinating things to watch from the safety of the cat unit for the duration of their stay)

---
Activities
Interaction with Staff

Cats get activities/play encouragement with staff:

We have a varity of toys to amuse our guests whilst staying with us, we find our 'fishing rods' provide hours of fun jumping around for the old and young. we tailor the exercise and fun to your cat requirements from the kittens to our elderly guests. In every unit there is a varity of soft toys and balls and ping-pongs to amuse.

---

Cat Playtime & Toys

Balls cause no end of excitement, with plenty of room to play our guests have fantastic ball skills

---

Hiding Places

Hiding places provided to feel safe, play & have fun:

2 fleece blanket cubby holes are provided in each unit, where our guests and sleep or watch the local wildlfe while in comfort.

---

Vantage Points - Being Up High

Are at least 2 shelves/platforms provided:
(including at least 1 that allows cats to stretch out fully)

The sleeping area has a shelf next to the window for cats to enjoy a great vantage point, and outside our cubbys holes provide excellent views of the front garden

---

Scratching Provision

Scratching post/mat provided:

A selection of scratching posts are on offer to our guests

---
Cat Care
Comfort Items & Settling In




Comfort items from home allowed:

We're proud to say we DO allow & encourage comfort items for cats . We know how important it is to help your cat relax and feel settled quickly, more at home with us. This is such an easy way to comfort your cat. After all, we all love our home comforts don't we!




Feliway Therapy used:

We provide vet bed bedding and you are more than welcome to bring items from home that your kitty enjoys.

---

Nutrition

Diet

Will feed the same diet as at home:

We're proud to say we DO offer to feed your cat the same diet as at home. We understand how important it is to help your cat settle in quickly and easily without any digestive problems that would be caused with a change of diet.

Will you feed special/prescription diets:

Will feed natural/organic diets:

Provide fresh cat grass:

Provide fresh catmint:

We have a wide varity of wet foods; felix, whiskas, applaws, gourment gold available in kitten, adult and senior. Our dry foods on offer are iams, arden grange, go-cat, burns and whiskas in kitten, adult , light and senior. we also provide fresh chicken, cooked fish and tuna. All our plastic and tins are recycled to protect the future environment. Water is provided in each unit and checked through out the day, treats are on offer when we tuck our kittys in at bed time.

Water

Water & food kept at least 2ft apart:

For multiple cats (from the same family)...
Water & food kept at least 2ft apart from other cats:

---

Cat Grooming

All coat lengths/types groomed:

We are happy to groom our guests daily, we have our own equipment and are happy to use any provided by our kittys owners.

---

Cat Litter

| | |
| --- | --- |
| Litter trays kept at least 3ft/1m away from food & water: | |
| Litter tray per cat: | |
| Can bring own cat litter: | |
| Stock Worlds Best Cat Litter: | |
| Stock Cat Attract Cat Litter: | |

We use a wood based cat litter and the litter trays are checked throughout the day and cleaned when gifts are left. We have closed topped trays and open trays to suit all. We also recycle all our cat litter into compost, we like to keep a green environment for our kittys and future kittys to live in.

---
Cat Needs
Easygoing Cats

Care of easygoing cats:

---

Active Cats

Care of active cats:

---

Big Cats & Large Cat Breeds

Care of big & large breed cats:

---

Timid & Nervous Cats

Care of shy & nervous cats:

---

Special Needs

Care for cats with special needs:

We are happy to care for cats with special needs, please pop in to discuss your requirements

We care for cats with:

Age considerations:

Caregiving

Kittens 3-12 months:
Give tablets:
Senior Cats 10+ years:
Give drops:
Elderly Cats 15+ years:
Give injections:
Give Ointments:
Accept neutered cats only:
Professional weighing scales

| | | | | |
| --- | --- | --- | --- | --- |
| Allergies/ Allergenic | | | Ear/Eye Problems | |
| Arthritis/ Arthritic | | | Heart Disease | |
| Asthma | | | High Blood Pressure | |
| Blindness | | | Hyperthyroidism | |
| Deafness | | | Kidney Disease | |
| Diabetes/Diabetic | | | Liver Disease | |
| Digestive Problems | | | Pancreatic Problems | |
| Disabilities | | | Seizures/ Seizures/ Epilepsy | |
| | | | Skin Problems | |
0 Latest Guests
Latest Guests from our Gallery
Latest Video from our Gallery
Latest Customer Testimonials

1 Customer Testimonials
What our customers love us for...
12th Sep 2015

by Hannah Preece, Kent



Lovely Cattery

I took my three cats here in August. Two of my cats jinxy and tinker-bell are very easy going and enjoy being in the cattery. My youngest cat simba is very nervous and hates leaving the house, so I was a little anxious leaving her. I needn't have worried as the staff were wonderful, they took time to settle her in and make friends with her, so much that she even allowed the staff to stroke her which she doesn't normally like. All three seemed really happy, so I felt fine about leaving them for two weeks. When I returned I found three very relaxed and content kitties indeed! The pen was large and spacious, with lots of cubbies and places to sleep. I couldn't hear any dogs barking in the kennel next door which is a bonus for me. Great cattery, would recommend to anyone.
1 News Articles
Latest News
9th Apr 2015


Pet taxi

Wyncot Kennels and Cattery also provide a luxury collection and delivery service for your pet in our air conditioned Pet Taxi from your door step to their individual kennel or cattery. We collect all over Maidstone, Tenterton, Rye and East Sussex regions. Our prices are very reasonable.
Fees & Vaccinations
Fees for basic care package (includes water, food, litter, heating & any VAT/tax)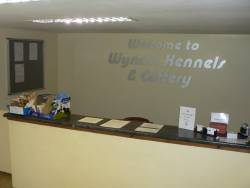 | | |
| --- | --- |
| Total for 1 Cat: | 8.40 |
| Total for 2 Cats: | 12.00 |
| Total for 3 Cats: | 15.00 |
| Total for 4 Cats: | 18.00 |
Further Information
We run a deposit system in peak periods where a 50% non-refundable deposit is required upon booking to secure your place. This is non-refundable and non-transferable if you decide to cancel your booking.
---
Vaccinations
All cats need to be up to date on all vaccinations and the card must be brought with you with a vaild vaccination date
Contact Us, Map & Directions
Bookings, Queries & Appointments

Wyncot Boarding Cattery
Hastingleigh
Ashford
Kent TN25 5HE

Visit our website:


Wyncotkennels.com

Visit our Facebook page
will be happy to discuss your queries about Wyncot Boarding Cattery including bookings, availability, and making an appointment to visit.

Phone
on 01233 750323

Please mention you found us on BoardingCatteries.org

---

Map, Directions, and Driving Distance/Time

Directions

We are located next to the village of Wye just off the A28.
Wyncot Boarding Cattery
Phone on


01233 750323


please mention you found us on BoardingCatteries.org
Wyncotkennels.com